Ash Vale Saturday Customer Demonstrations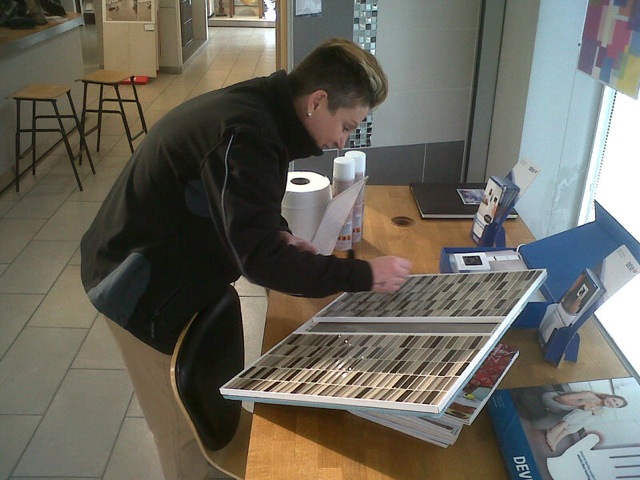 The Ash Vale showroom recently initiated a series of customer demonstration days on Saturdays aimed at showing customers how to use various products, and giving them a chance to get hands on.
Jay Harding and Theresa Hopkins launched the Saturday sessions on 8th March with a demonstration day on grout protection using the LTP grout protector aerosol. The day proved a success, with many customers commenting that they would be purchasing the LTP grout protector with their tile order.
For information on upcoming demonstrations please call the Ash Vale branch of The Tile Source on 01252 333 333 option 2.