Hampshire Tile Warehouse Shortlisted In TTA Awards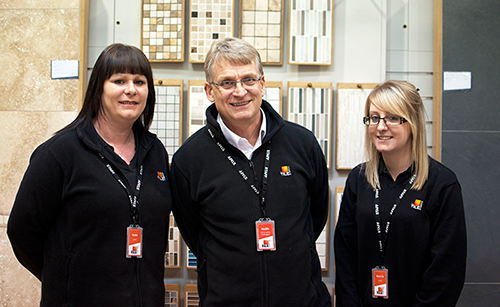 The Tile Association has just released the list of finalists in its 2014 awards and Hampshire Tile Warehouse (HTW) has been named in the 'Excellence in Multiple Retailing' category. This category recognises businesses with four or more retail outlets who demonstrate excellent customer service and showroom design across all their retail premises.
Established in 1953 as the tiling contracting business H. Hase and Son, HTW has evolved over sixty years to become a thriving tiling and wet room supply company. We now have six showrooms across the south of England, under our showroom brands 'The Tile Source', 'The London Tile Co.' and 'Factory Tiles'. Throughout our history, we have evolved to suit the changing needs of the times, whilst maintaining integrity and family values. Despite our growth and success, the company remains owned and run by the Hase family.
As part of our commitment to exceptional customer service, HTW has created modern showrooms that provide an enhanced buying experience. Mini-roomsets allow customers to visualise how the tiles could look in their homes, and innovative walk-in wet room displays immerse them in these stylish, modern bathrooms. Backed up by a sample service, next day delivery and highly trained staff, we are firmly placing our customers first to deliver an outstanding service.
We are thrilled to have been shortlisted in the TTA awards and look forward to the awards presentation on 25th April to find out who will be the category winner.