April Trade Offers Now Available
The snow is gone but the April showers have appeared, so that must mean Spring has arrived. Customers are starting to think about sprucing up their homes for summer, so it's the perfect time to stock up on tiling essentials. This month we have some fantastic offers on adhesives, trims, cutter blades and more.
We've got a great mix of products on offer this month, from the Genesis 7 piece interchangeable trowel box set to Dural Durabase decoupling matting. There's also Pro Point porcelain cutting blades, adhesives from BAL, Nocros and Ardex and Orbry Pro Ply water resistant construction boards. Click the image below to see more.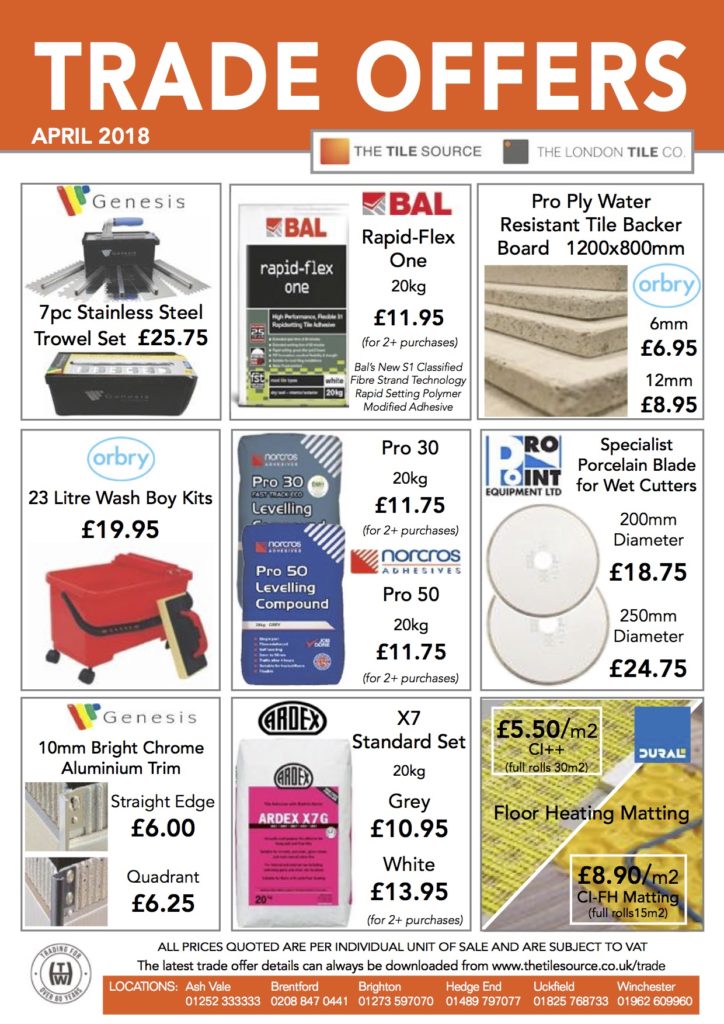 Don't forget to check out the Trade Newsletter (it's printed on the back of the Trade Offers!) each month for the latest Tile Source news. This month we have information about the latest Tile Collection brochure and new Schlüter KERDI integrated wet room kits. We have also launched brand new full-pallet rates on Ardex adhesives – click here for more information.