January Tiling Trade Offers Now Available
Our very first Trade Offers for 2017 are here, and we've got some great deals to start the new year. This month you can save on Marmox Multiboard tile backer boards, Schlüter DITRA and DITRA Thermal Break decoupling matting, Ardex AF200 adhesive and BAL Protective Sealer.
Norcros have released a brand new range of tile adhesives that feature Reinforced Polymer Technology, and are S1 certified. This month we are giving you the opportunity to try the S1 equivalent for the same price as the standard adhesive.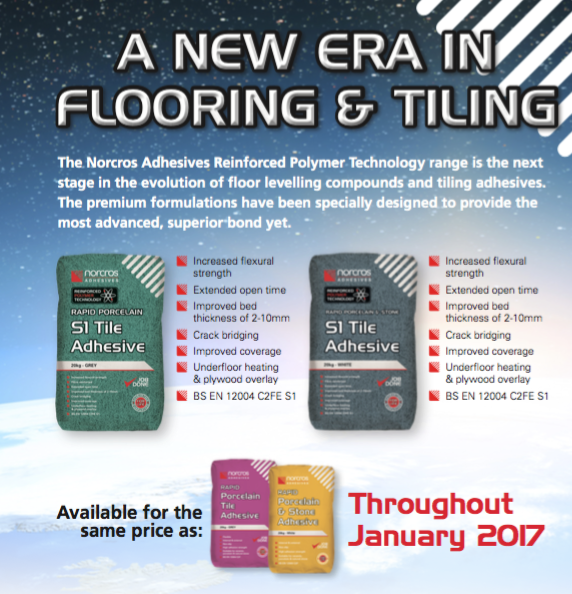 Download a copy of the Tile Source January Trade Offers now, and don't forget to check out the Trade Newsletter printed on the reverse.