New Marmox Showerlay 360 Shower Trays & Drains
HTW is now stocking the new range of Showerlay 360 shower trays and drains from wet room supplier Marmox. The tray has the same construction as the previous Showerlay products, however it is now compatible with the new wet room drain. This innovative drain has an adjustable waste that can be moved 360° to fit horizontal or vertical pipes. This means that only one drain is needed no matter which tray or pipes you are installing. Linear and square stainless steel grates are available to fit the corresponding shower tray.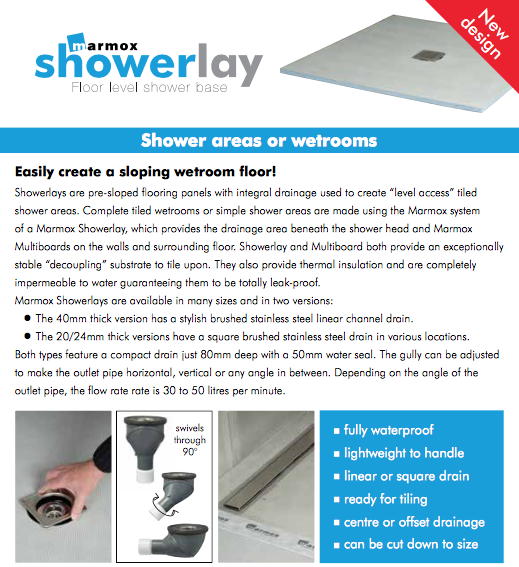 New Marmox Showerlay 360 trays and drains are now available at all Tile Source and London Tile Co. trade counters.