New Porcelain Paving Displays at The Tile Source Ash Vale
Porcelain paving is going from strength to strength in 2018 with more and more of us choosing this hard-wearing material over traditional paving finishes such as natural stone or concrete slabs. The Tile Source in Ash Vale has two large external porcelain paving display areas which allow you to see what the tiles look like once laid and in natural lighting. These areas also highlight how the tiles cope with different weather conditions and how easy they are to keep clean.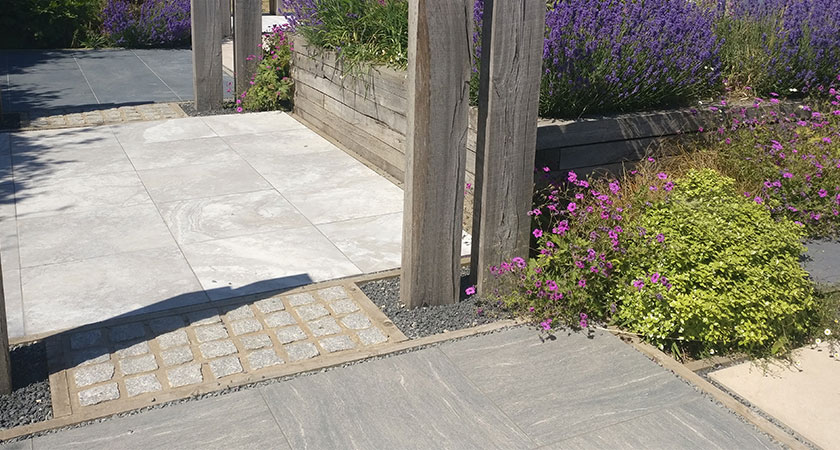 One display area features the PorcelPave range of external porcelain, and as new ranges were released earlier this year it needed updating. We have added new wood, stone and cement effect tiles which give shoppers a range of colours and finishes to choose from. The tiles were laid using the PorcelQuick Adped system, also available at The Tile Source, which can be seen in the video below.