New PorcelPave Outdoor Porcelain Paving Range
Hampshire Tile Warehouse is now stocking the new PorcelPave range of external porcelain tiles, designed for use on patios, balconies, driveways and terraces. The tiles are double the thickness of a traditional indoor porcelain tile, making them perfect for outdoor use. As the porcelain material is fully vitrified it is extremely strong and non-porous, making the tiles frost proof and resistant to staining.
PorcelPave tiles are available in an array of contemporary colours and styles, from wood effect to concrete style. Perfect for use within landscaping projects, the tiles can be installed using a number of different methods.
Benefits of PorcelPave Outdoor Porcelain Tiles
Double the thickness of standard indoor porcelain tiles
Slip resistant surface
Strong porcelain material
Scratch resistant and hard-wearing
Impermeable tiles resist staining as well as moss & mould
Frost proof and will not fade
Can be profiled for finishing touches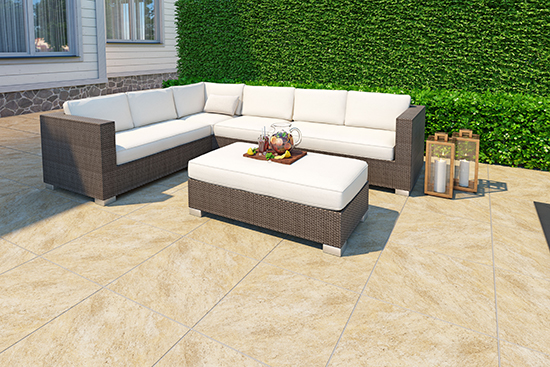 Find out more about the strong garden tiles via the PorcelPave website or order a sample online at The London Tile Co.