November Trade Offers Now Available
Winter is officially here and so are our latest Trade Offers! This month we've got fantastic deals on a range of best selling products including DITRA decoupling matting, Ardex AF200 adhesive, Orbry long tile backer boards and BAL Rapid-Flex One adhesive. We're also now stocking Marmox Sound Board which is perfect for reducing impact sound levels on tiled floors – ask at your nearest trade counter for more information.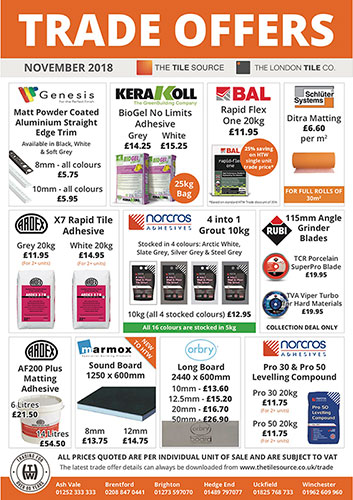 Don't forget to flip over your Trade Offers (or scroll down if you're checking them online) to read the latest Trade Newsletter. This month we're talking about 12mm square notch trowels, our new 'Buy BAL, Get Booze' promotion and our bowling nights in conjunction with Norcros & Schlüter.