PorcelQuick Adpeds Used To Create Modern Garden Patio
PorcelQuick Adped System Case Study
Installed by Simon Prince, Design Outdoors of Tunbridge Wells. Design-Outdoors.co.uk.
Simon runs the Design Outdoors landscaping company, who "aim to create your ideal outdoor living space using innovative design with a one stop solution from design to construction including full project management and landscaping with a single contact." Having mostly worked with natural stone in the past, this was one of their first porcelain paving projects. After visiting The Tile Source in Uckfield, PorcelPave South Bank cement effect porcelain tiles were chosen for the small patio and steps they were working on.
The PorcelQuick system appealed to Simon because it would save on time and materials. This reduction in materials required also meant a lower installation cost, a reduced carbon footprint, and less materials to move to the rear of the property. Simon and his team found that to begin with the time saving was not obvious because it was a new system and they were still getting the hang of it, but once they were used to the Adpeds system it was quick and easy to install. Simon said they would definitely consider using the system again for porcelain installations in the future.
As you can see from the below pictures, the finished patio looks great and the clients are very happy with it. For more information about Design Outdoors or to contact them, please see the Design Outdoors website.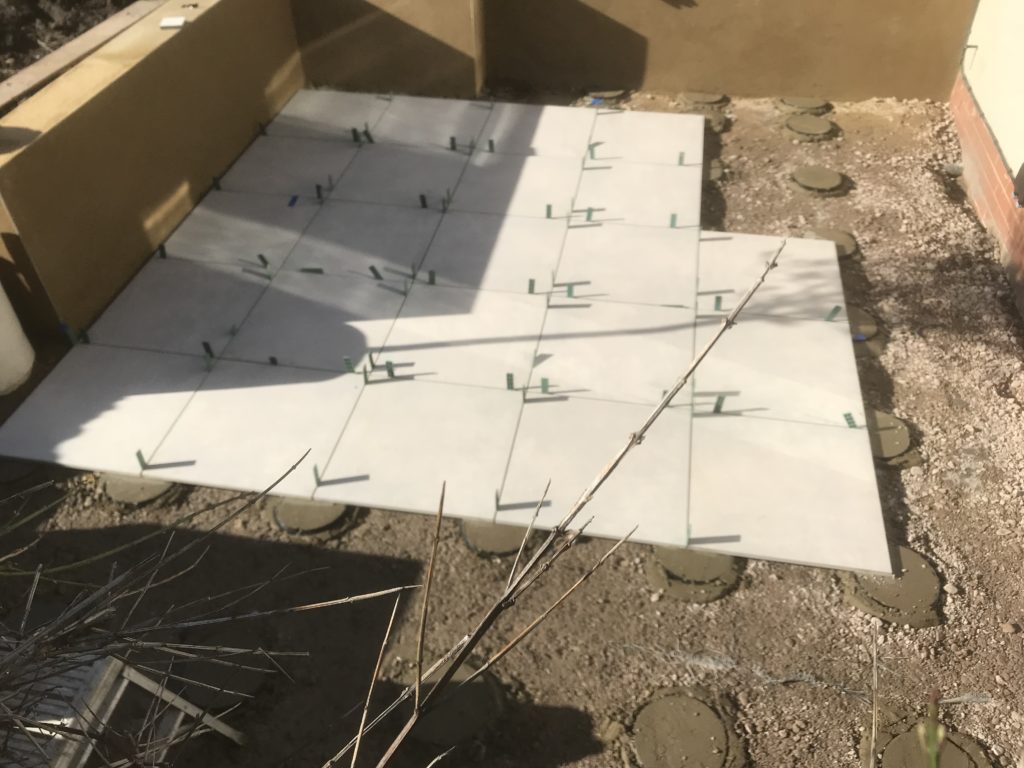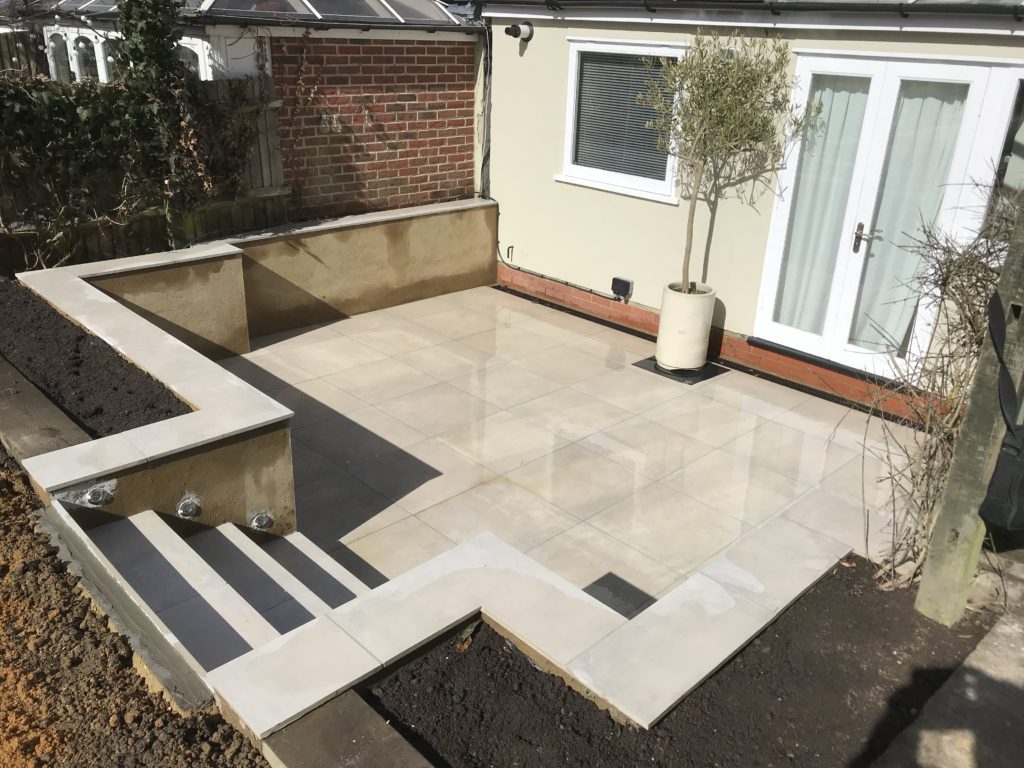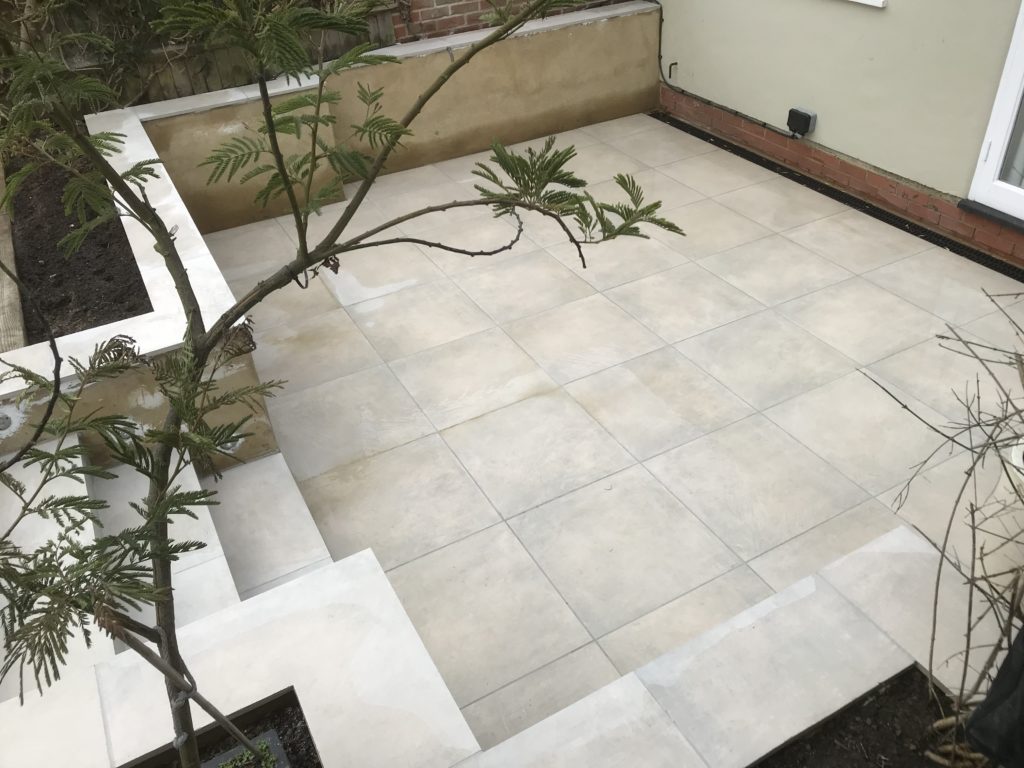 Want to know more about the PorcelQuick Adped system? Visit PorcelQuick.com or any Tile Source showroom for more information.