The Tile Source Bowling Night
Join us for a fun evening of bowling with Schlüter and Norcros this November! We're holding three bowling nights this month and we want you to join us and show off your skills. Food and drinks will be included but spaces are limited so get in touch with your local branch to see if any are available.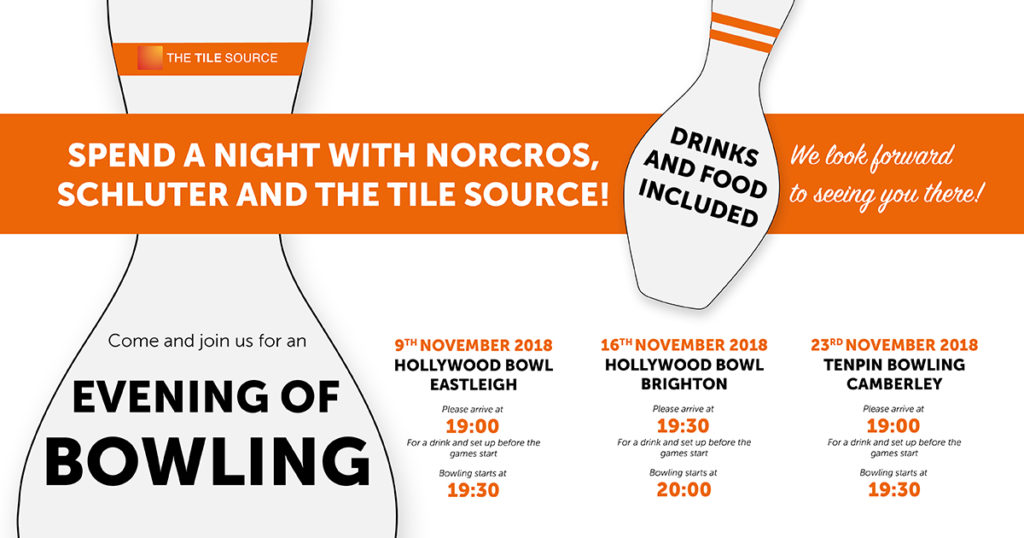 Kevin, our friendly Schlüter representative, will also be visiting Hedge End, Brighton and Ash Vale during the day to answer any questions you have about their products and systems. Check out the below posters for more information.