Tiling Balconies & Terraces Using Marmox Sloping Board & Norcros Ultim8 B+
Tiling onto balconies is often seen as a job to be avoided, but using a combination of Norcros Ultim8 B+ adhesive and Marmox Sloping Boards it can be a quick and easy project. Ultim8 B+ is a ready mixed tile adhesive that is suitable for use on bitumen paint, damp proof membranes, roofing grade asphalt and bitumen/contact adhesive residues. When used with a suitable backer board it allows rigid tiles to be installed onto balconies and terraces – something which has previously not been recommended.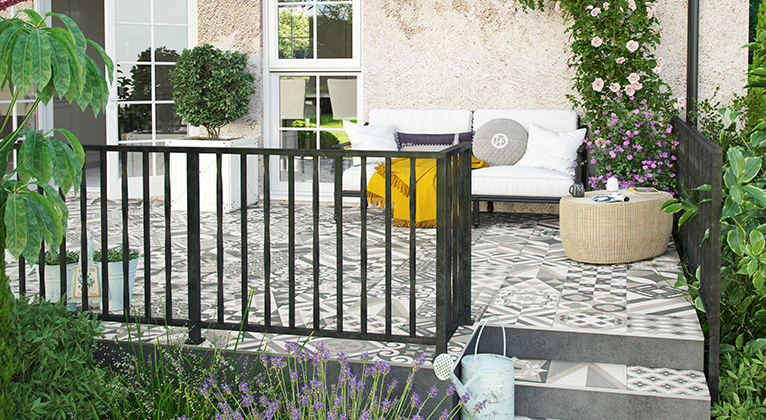 Using Ultim8 B+ to fix Marmox Sloping Boards provides two clear advantages; no primer or specialist sealing product is needed on the bitumen, and the boards create the perfect falls for drainage. The slope goes from 10mm to 33mm, which is sometimes considered an unusual thickness at each end, but it allows the slope to be extended by using a 20mm Marmox Board next to it to create a step. Further Sloping Boards can be used to extend the slope as per the diagram below.

This is a great cost effective solution for creating a tile-ready surface on balconies and terraces. Marmox Sloping Board and Norcros Ultim8 B+ are available at The Tile Source and GreenGardenPaving.com. Looking for tiles to complete the job? Ask about our range of hard-wearing and stylish external porcelain.