Valverdi Indoor-Out Featured in Style At Home Magazine
Valverdi Indoor-Out co-ordinating porcelain tiles are ideal for use with bi-fold doors, so it's no surprise that this is how they were used in this 1950s detached house featured in the March edition of Style at Home magazine. Beth Napthine bought the house in Marlow and gave it a complete makeover, including an extension at the back to create a kitchen and dining space that links to an external patio.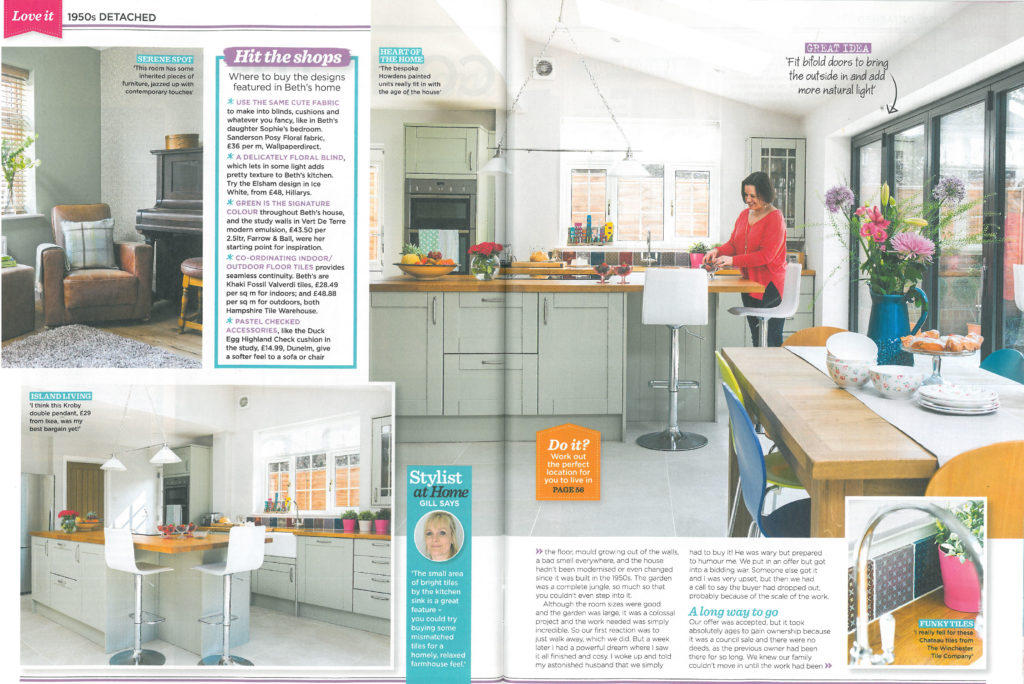 Beth said: "Once we had decided we wanted to have doors across the back, we found just what we wanted at Express Bi-Folding Doors, and it lightened everything up considerably once they were in. Our other biggie was what flooring to have throughout the new kitchen-diner. Ideally we were keen on something that went from inside to outside, but it was tough to find tiles that could do that. However, at one of the home shows we went to looking for inspiration, we spotted a product called Valverdi that does exactly that. It has the same tile in the same colours, but obviously a tougher version for outside."
Beth chose Fossil Khaki tiles to match the colour scheme in her kitchen, giving it a bright and modern look. The 20mm outdoor tiles are perfect for patios, balconies and terraces thanks to their superior load bearing strength, slip resistant finish and frost proof material. The 10mm indoor tiles are easy to keep clean and extremely hard-wearing – perfect for high traffic areas like family kitchens.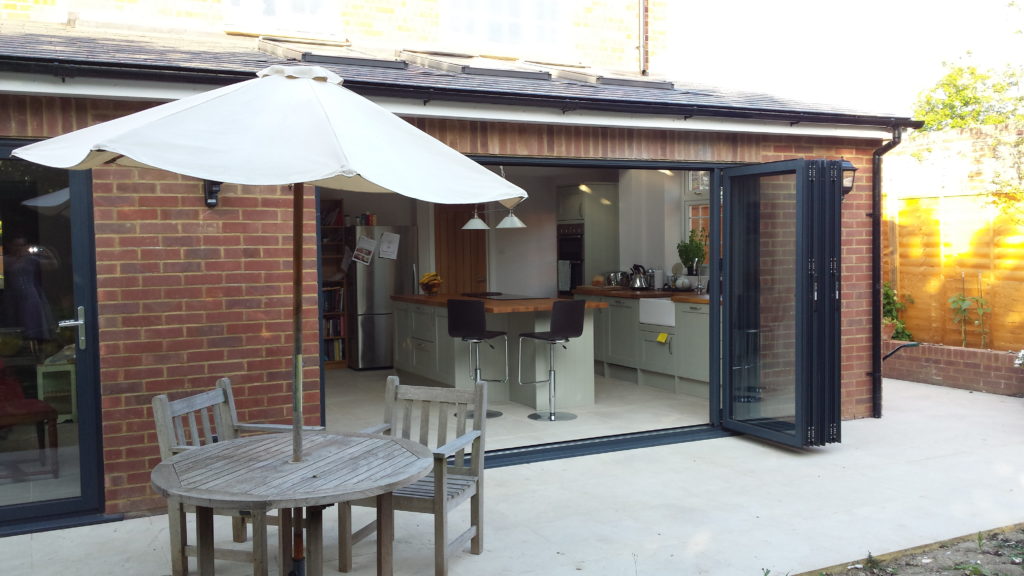 Find out more about Valverdi Indoor-Out porcelain tile ranges via their website.